Medical Care for the Whole Family
Providing care from 0 to 65 years old.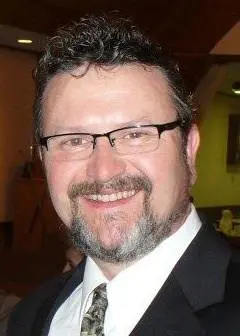 Rock Ridge Family Medicine in Bel Aire, Kansas was established and is owned by Timothy S. Wolff D.O. He has more than two decades of experience as a family physician in Wichita. Dr. Wolff is known for his special approach to patient care as well as Osteopathic Manipulative Treatment (OMT).
Childhood and Education
Dr. Wolff grew up on a small farm in northern Nebraska. He attended the University of Nebraska and earned his bachelor's degree in bioscience. In 1994, he received his osteopathic degree from the University of Health Sciences in Kansas City, Missouri.
Experience and Specialization
He has been practicing medicine in the Wichita area for more than 25 years. Dr. Wolff specializes in osteopathic manipulation medicine and family practice.
Approach
He believes that all parts of the body work together; so he looks at the patient as a whole to reach a diagnosis rather than just treating the symptoms. This method was proved to deliver better results than drugs or surgery alone.
Objective
Dr. Wolff teaches students and patients how to prevent future illnesses and injuries by promoting a healthy lifestyle.
Rock Ridge Family Medicine is proud to offer medical treatments to the residents of Wichita, KS, and the surrounding areas with the help of a competent, empathetic, and thorough family practice doctor. We believe that your whole family should have the ability to visit one office when checkups or medical needs arise, and we are here to make it easy.
Family Practice Physician
At Rock Ridge Family Medicine, we understand that each and every member of your family has their own specific medical needs. Even though men, women, and children require unique medical attention for differing disorders, biology, and physiology, we are trained in these specific fields. No matter your need or current medical issue, let Rock Ridge Family Medicine help.
A Caring Family Practice
Dr. Wolff, the owner of Rock Ridge Family Medicine, has almost three decades of experience in the field of medicine, so you can rest assured that you will receive the care and treatment that you need. He also prides himself on his empathy — your health, and helping you achieve a generally healthy lifestyle, is his top priority. When we treat you, you will feel as if you were a part of our own family.
To make an appointment with Rock Ridge Family Medicine, call us at (316) 630-8200 or fill out our online contact form. If you are a new patient, kindly fill out our new patient forms so we have all of the information we need for your appointment. Your family deserves the best medical treatment possible, and we are ready and willing to provide it to you.
We are dedicated to helping men improve their overall health. Our osteopathic physician is here to provide you with hormone therapy, testosterone and diabetes treatments, and weight loss plans.
Our practice has the knowledge, skills, and equipment to provide solutions designed for the healthcare of women of all ages. We provide services for weight loss, family planning, gynecology, and cancer screening.
As an osteopathic-driven clinic, we take great pride in delivering first-class service and attention toward medical care for children. We provide flu shots, general checkups, physical exams, allergy treatments, and other pediatric needs.